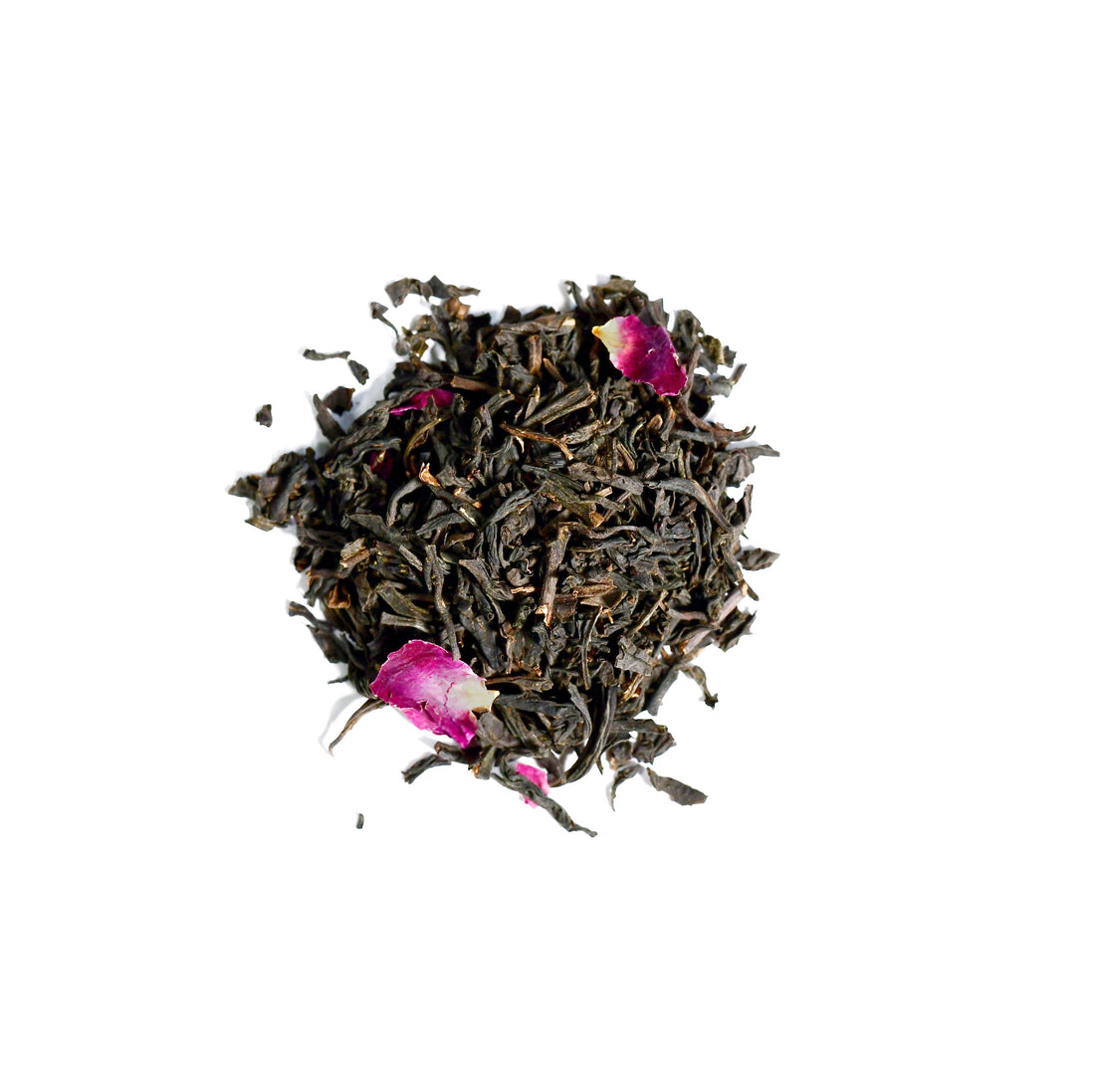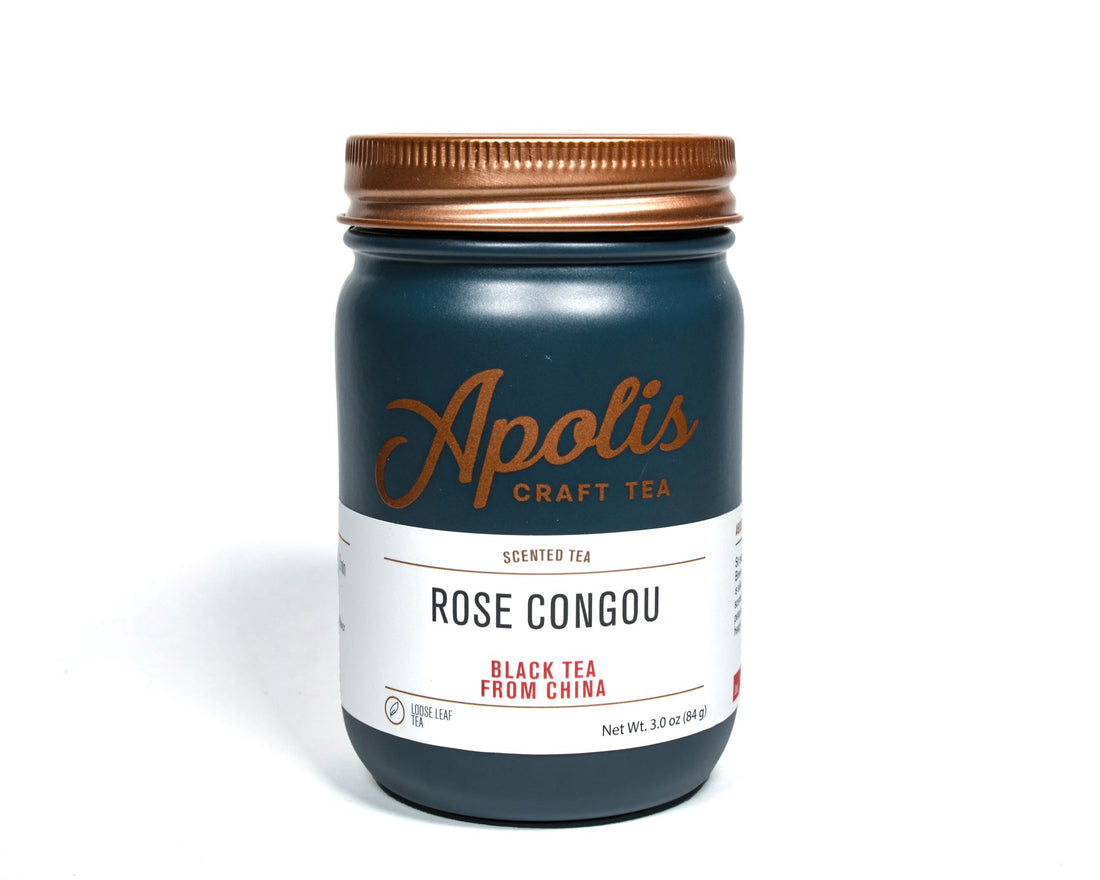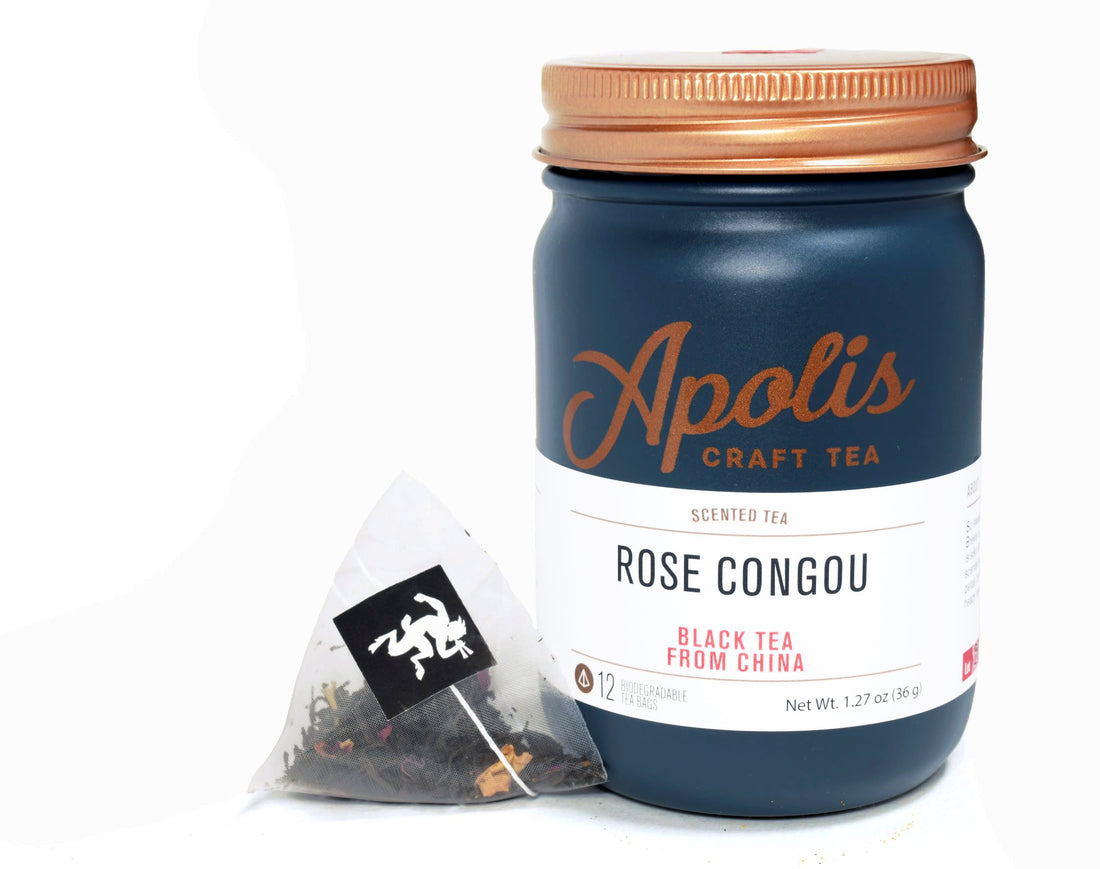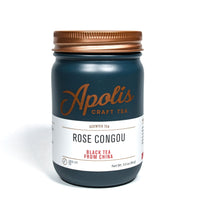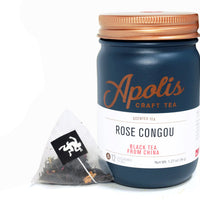 Origin:  China
Flavor:  sweet rose
So sweet, so rosy.  Our Rose Congou brews a surprisingly dark cup that is silky smooth.  It is scented with fresh rose petals for an intense, heady rose flavor.  Easy to brew, this tea is excellent hot, iced, black, or with milk. 
INGREDIENTS: black tea, rose petals, flavor

JARS: powder coated mason jar measure approximately 3" diameter and 5" tall.

CAFFEINE: High. Black teas typically range from 40-80 mg of caffeine per cup. For comparison, coffee ranges from 80-120 mg per cup.
We offer discounts for bulk loose-leaf teas:  10% off at 10 pounds and 20% at chest quantities.  A chest of Rose Congou contains 35 pounds of loose leaf tea. We are happy to packaged your tea in smaller bags upon request, but it will not receive a bulk discount.