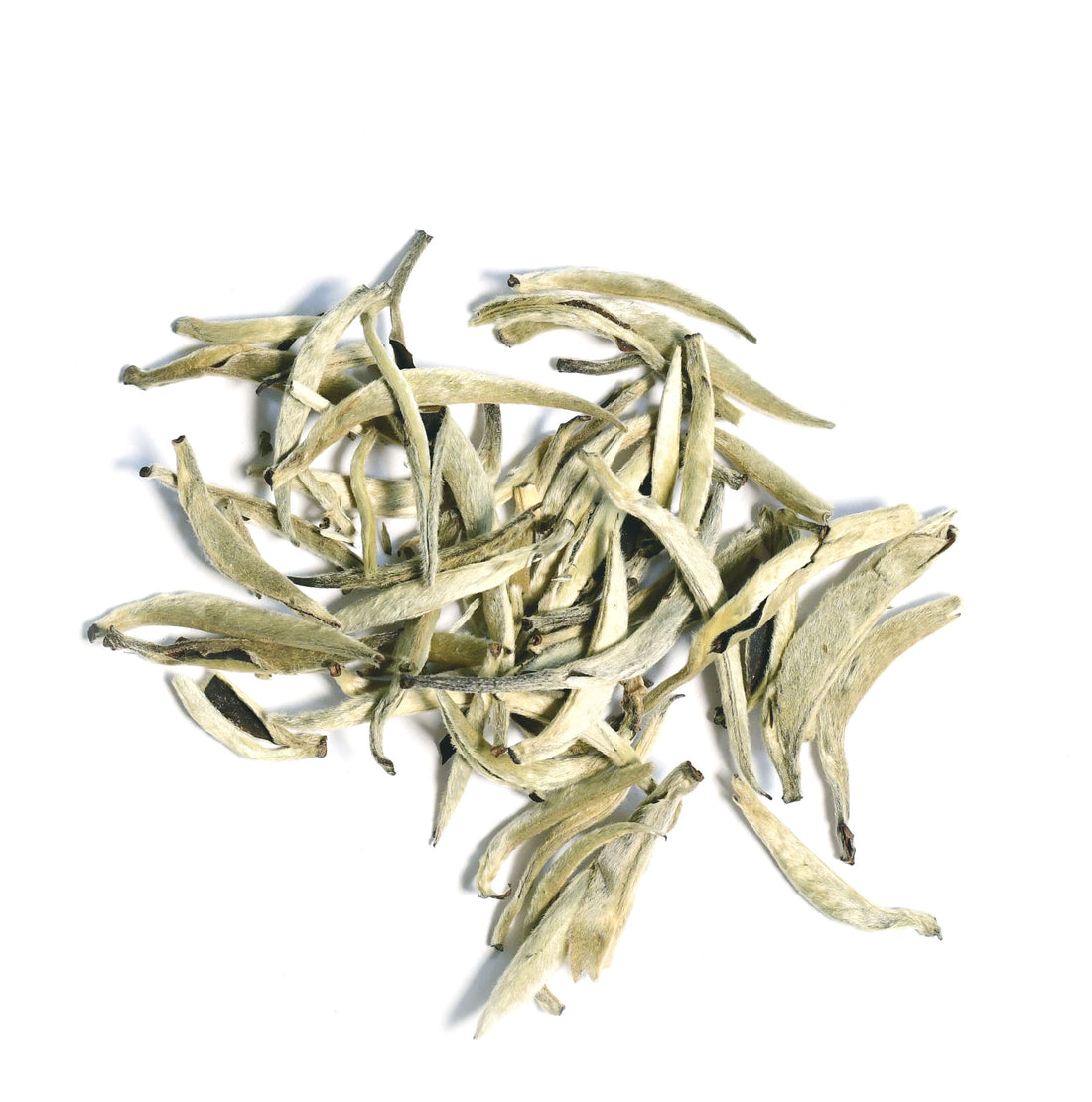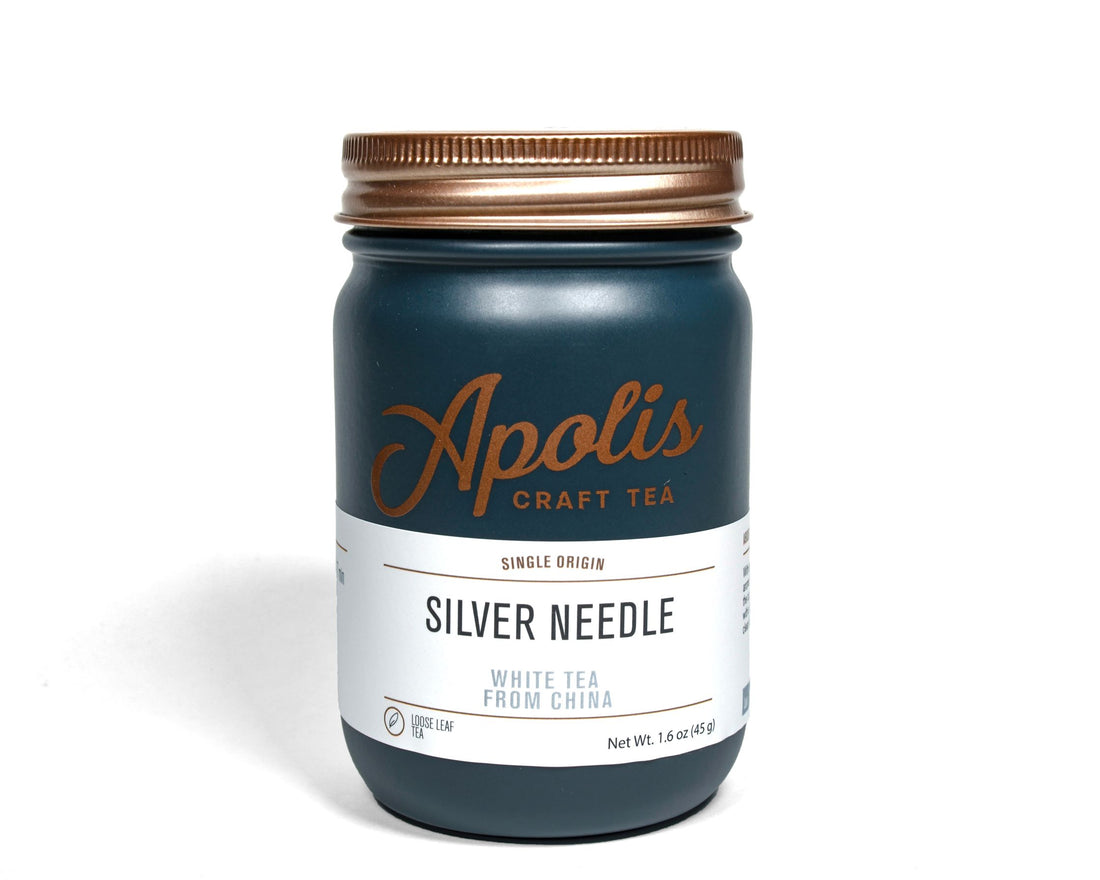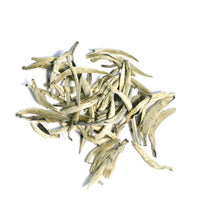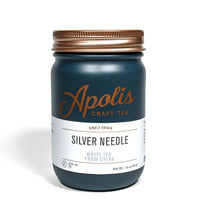 Origin:  Fujian,  China
Flavor:  peach, sweet, mellow
When you open the bag the first thing you will notice is a sweet, nectary aroma similar to peach.  The cup color is warm with a flowery, herbaceous flavor with a slightly fruity finish. 
INGREDIENTS: white tea

JARS: powder coated mason jar measure approximately 3" diameter and 5" tall.

CAFFEINE: Low. White teas typically range from 6-55 mg of caffeine per cup. For comparison, coffee ranges from 80-120 mg per cup.
We offer discounts for bulk loose-leaf teas:  10% off at 10 pounds and 20% at chest quantities.  A chest of Silver Needle contains pounds of loose leaf tea. We are happy to packaged your tea in smaller bags upon request, but it will not receive a bulk discount.