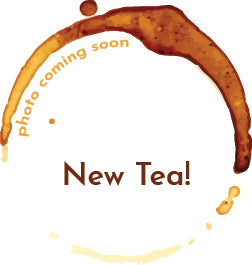 A rich, malty broken-leaf Assam.  It is organic but not currently covered under our organic certificate.  This is currently in progress and we hope to finalize the certification soon!
INGREDIENTS: organic black tea

CAFFEINE: High. Black teas typically range from 40-80 mg of caffeine per cup but, because this is a broken-leaf tea, it is on the high side of that range. For comparison, coffee ranges from 80-120 mg per cup.
We offer discounts for bulk loose-leaf teas:  10% off at 10 pounds and 20% at chest quantities.  A chest of Assam Cherideo GFBOP Organic contains 35 pounds of loose leaf tea. We are happy to packaged your tea in smaller bags upon request, but it will not receive a bulk discount.