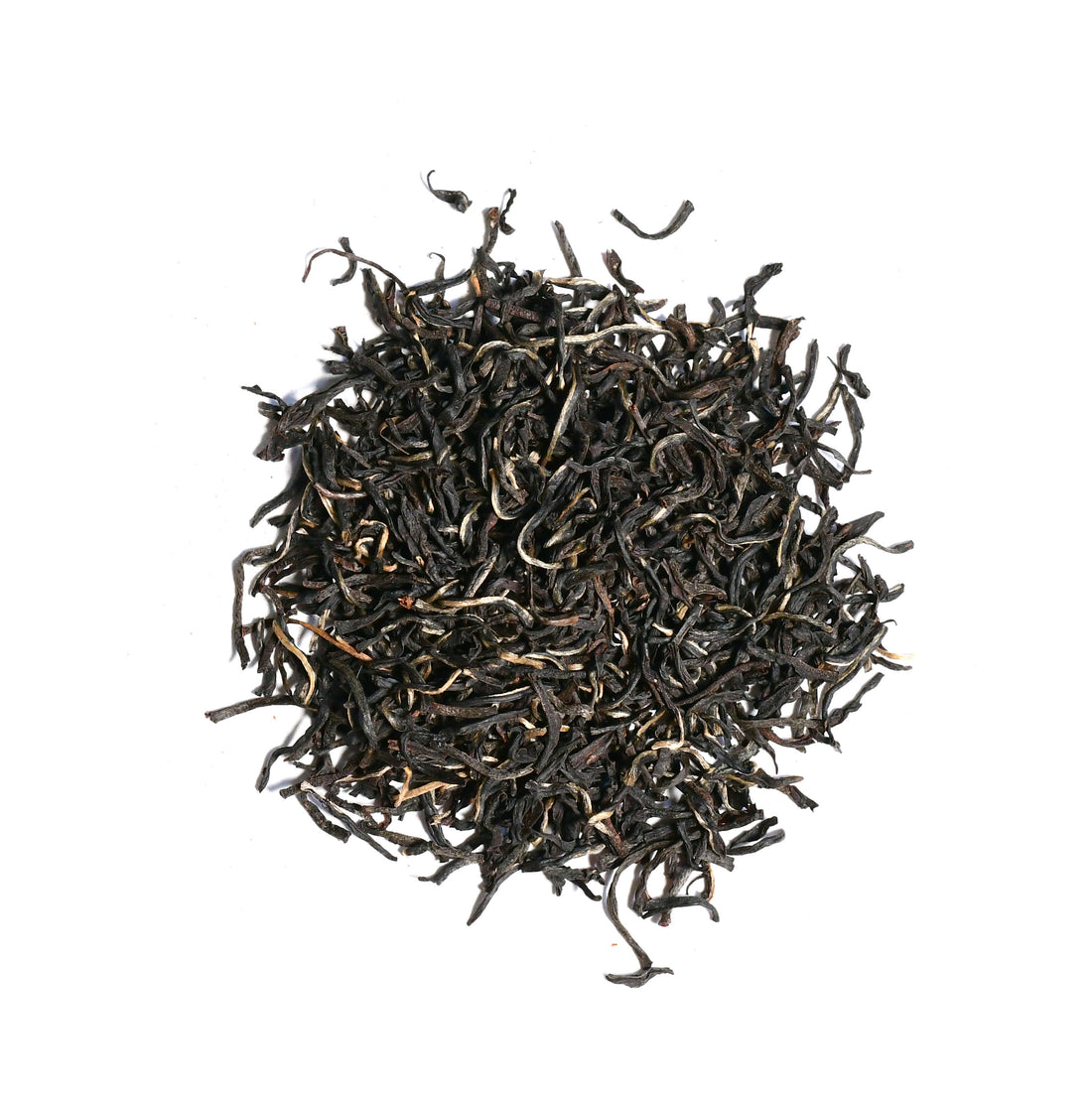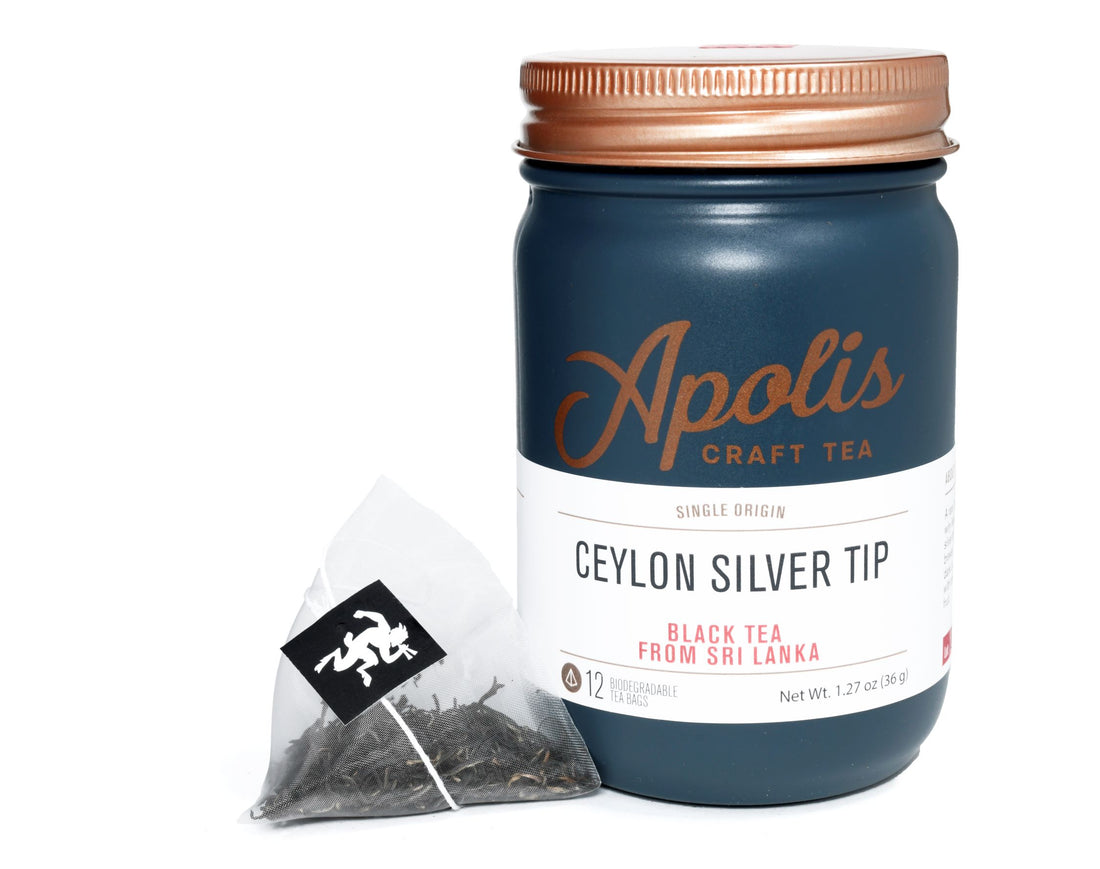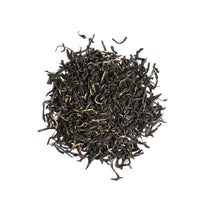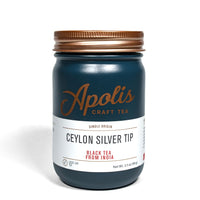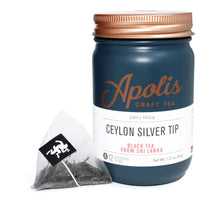 Origin:  Deniyaya, Southern Province (Ruhuna), Sri Lanka
Flavor:  citrus, carob, raisin
The "EXS" designates the grade of "extra special" and this tea certainly is.  It is rare to find a full leaf Ceylon with such tiny, wiry leaves and perfect silver tips.  While many teas from Sri Lanka are known for their medium body and bright flavor, this tea brews a surprisingly dark cup that is smooth with notes of carob and fruit.  It still has a bit of the familiar juicy, citrus quality but there is so much more going on.
 NOTE:  clearance items do not qualify for bulk discounts.
INGREDIENTS: black tea

JARS: powder coated mason jar measure approximately 3" diameter and 5" tall.

CAFFEINE: High. Black teas typically range from 40-80 mg of caffeine per cup. For comparison, coffee ranges from 80-120 mg per cup.
We offer discounts for bulk loose-leaf teas:  10% off at 10 pounds and 20% at chest quantities.  A chest of Ceylon Silver Tip EXS contains 35 pounds of loose leaf tea. We are happy to packaged your tea in smaller bags upon request, but it will not receive a bulk discount.