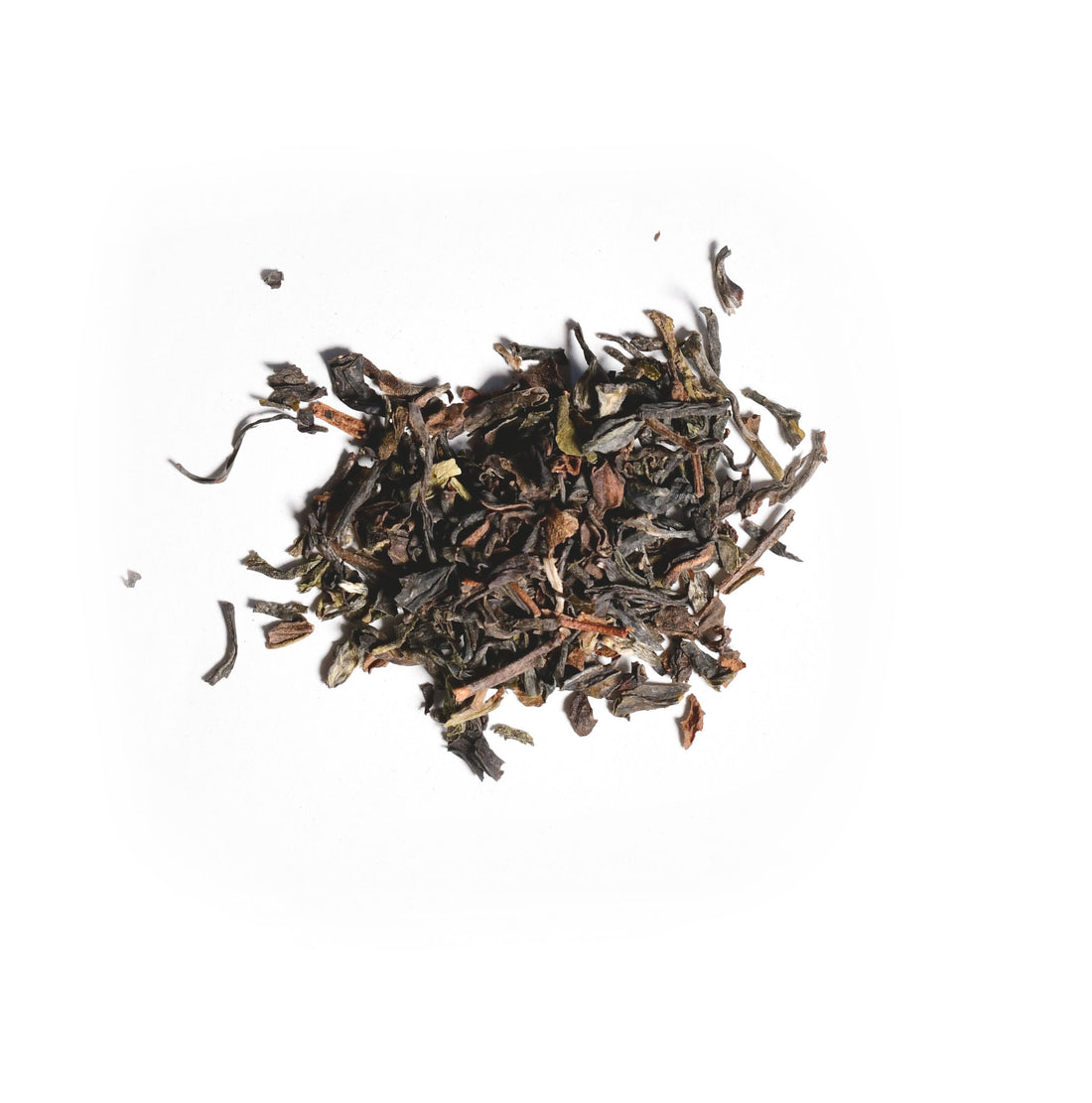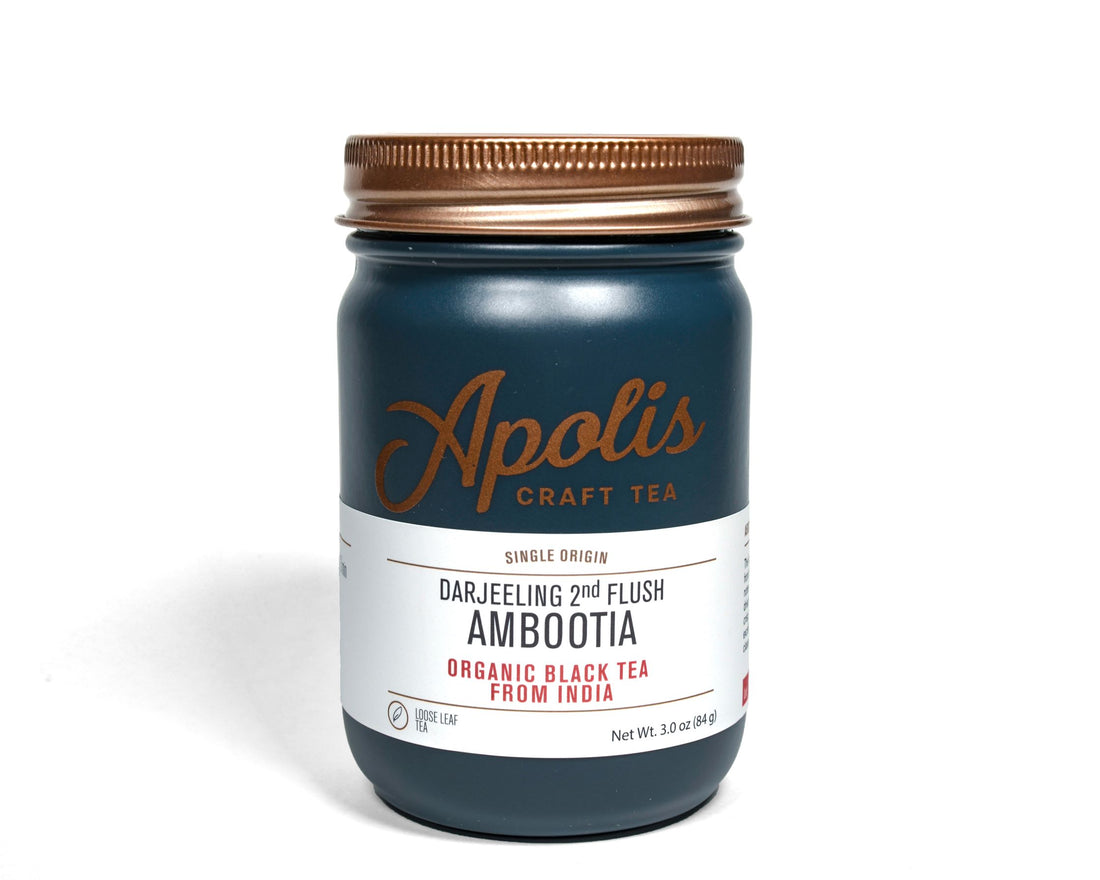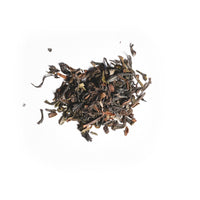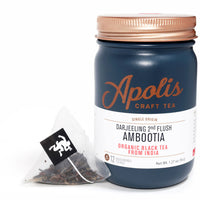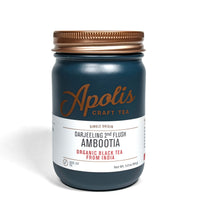 Origin:  North Kurseong, West Bengal, Darjeeling, India
Flavor:  bright, dried fruit, grain
A brilliant second-flush Darjeeling that brews an amber, medium-bodied cup.  The flavor is bright up front but complex, with notes of grain, nuts, and dried apricot with a crisp, clean finish.  It is slightly astringent and makes an excellent afternoon tea - classy and classic.
About 60 miles from Mount Kangchenjunga (the third tallest peak in the world), this estate exclusively produces organic and biodynamic teas in addition to having a strong social commitment to their employees.  It was established in 1861 and the name comes from the Lepcha word "am-butia" which means "mango grove".
INGREDIENTS: organic black tea

JARS: powder coated mason jar measure approximately 3" diameter and 5" tall.

CAFFEINE: High. Black teas typically range from 40-80 mg of caffeine per cup. For comparison, coffee ranges from 80-120 mg per cup.
We offer discounts for bulk loose-leaf teas:  10% off at 10 pounds and 20% at chest quantities.  A chest of Darjeeling Ambootia 2nd Flush Organic contains 35 pounds of loose leaf tea. We are happy to packaged your tea in smaller bags upon request, but it will not receive a bulk discount.