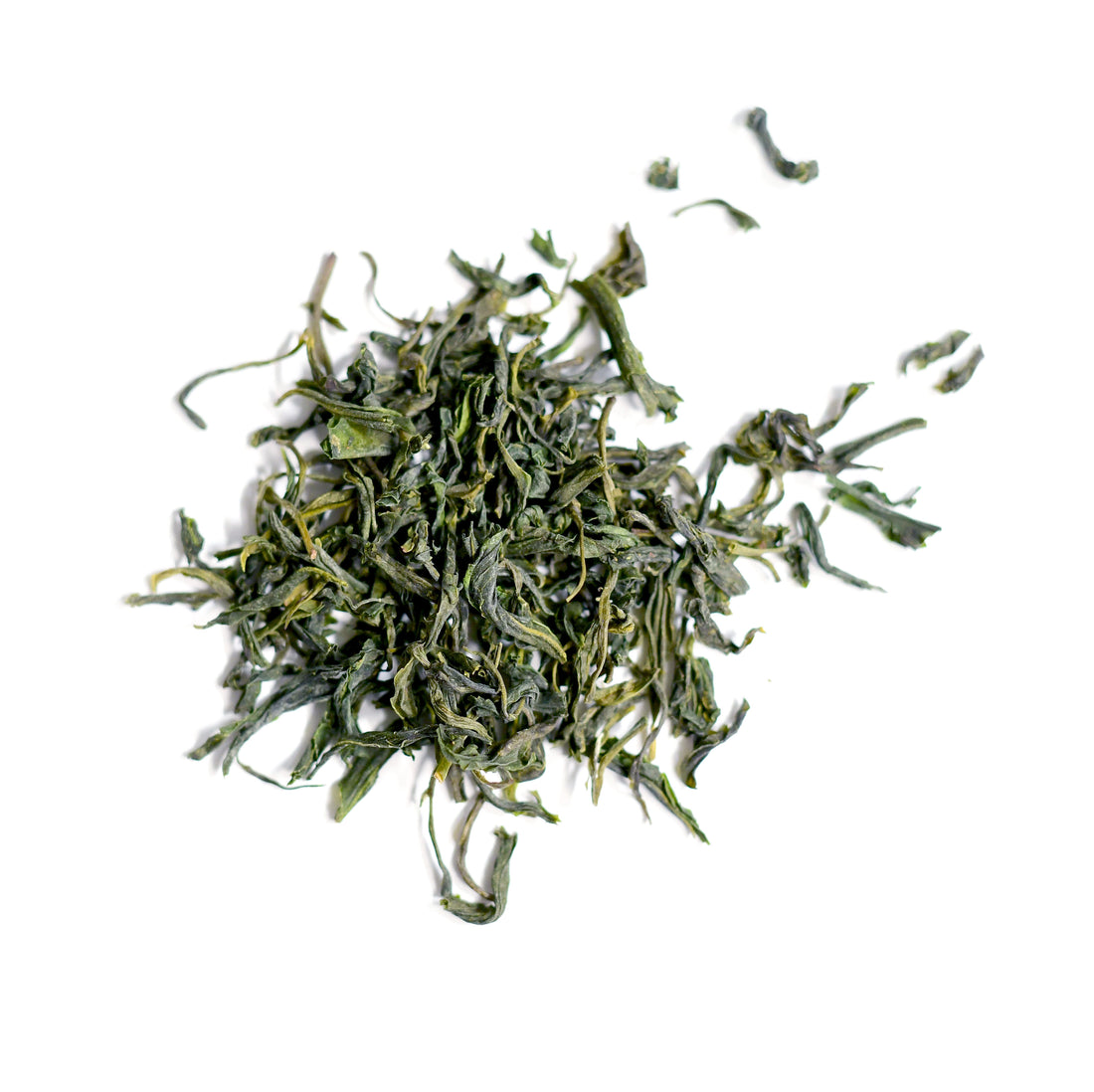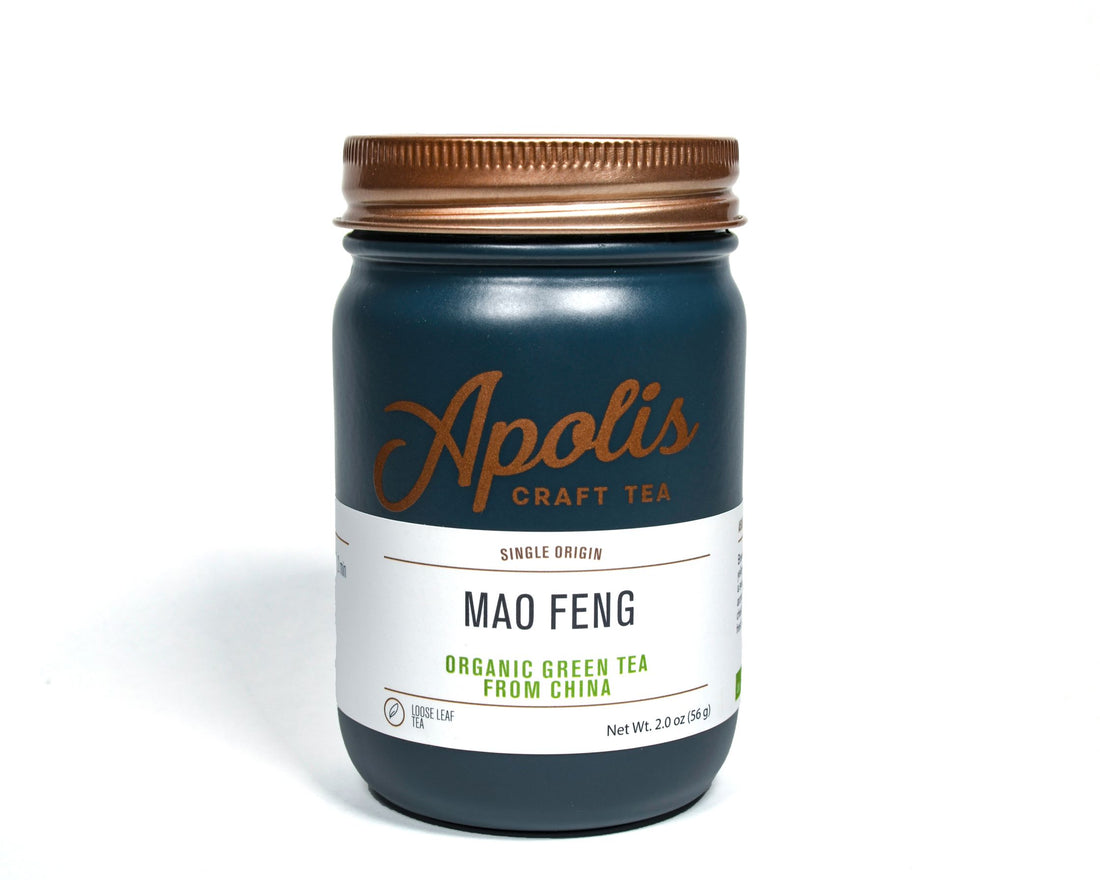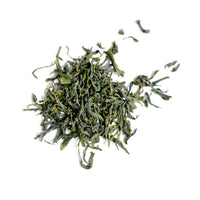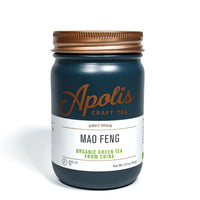 Origin:  Wuyi, Zhejiang, China
Cultivar:  Jiu Keng
Flavor:  edamame, chestnut, hay
This Mao Feng comes from a Zhejiang cultivar called Jiu Keng.  It is processed using a traditional two-stage air-firing technique. The long, delicate leaves are fired briefly and turn dark jade green.  The cup color is a pale yellow-green with a sweet, almost floral aroma.  It has a chestnut flavor (similar to a nice Dragonwell) with a fresh, almost grassy flavor.  This combination of flavors mean that this tea appeals to people who like both Japanese and Chinese green teas.
 NOTE:  Clearance items do not qualify for bulk discounts.
INGREDIENTS: organic green tea

JARS: powder coated mason jar measure approximately 3" diameter and 5" tall.

CAFFEINE: Moderate. Green teas typically range from 30-50 mg of caffeine per cup. For comparison, coffee ranges from 80-120 mg per cup.
We offer discounts for bulk loose-leaf teas:  10% off at 10 pounds and 20% at chest quantities.  A chest of Mao Feng Organic contains 25 pounds of loose leaf tea. We are happy to packaged your tea in smaller bags upon request, but it will not receive a bulk discount.