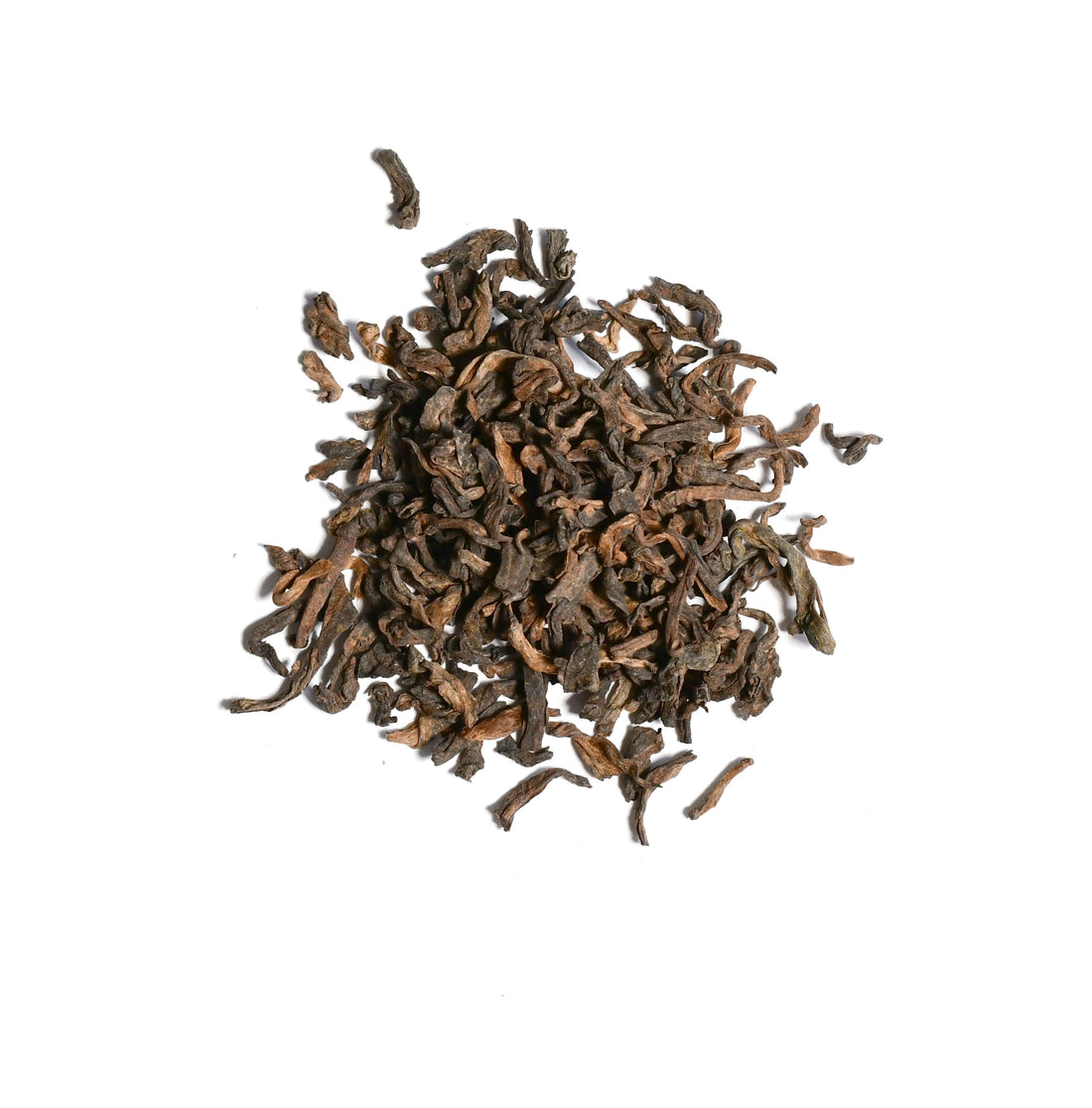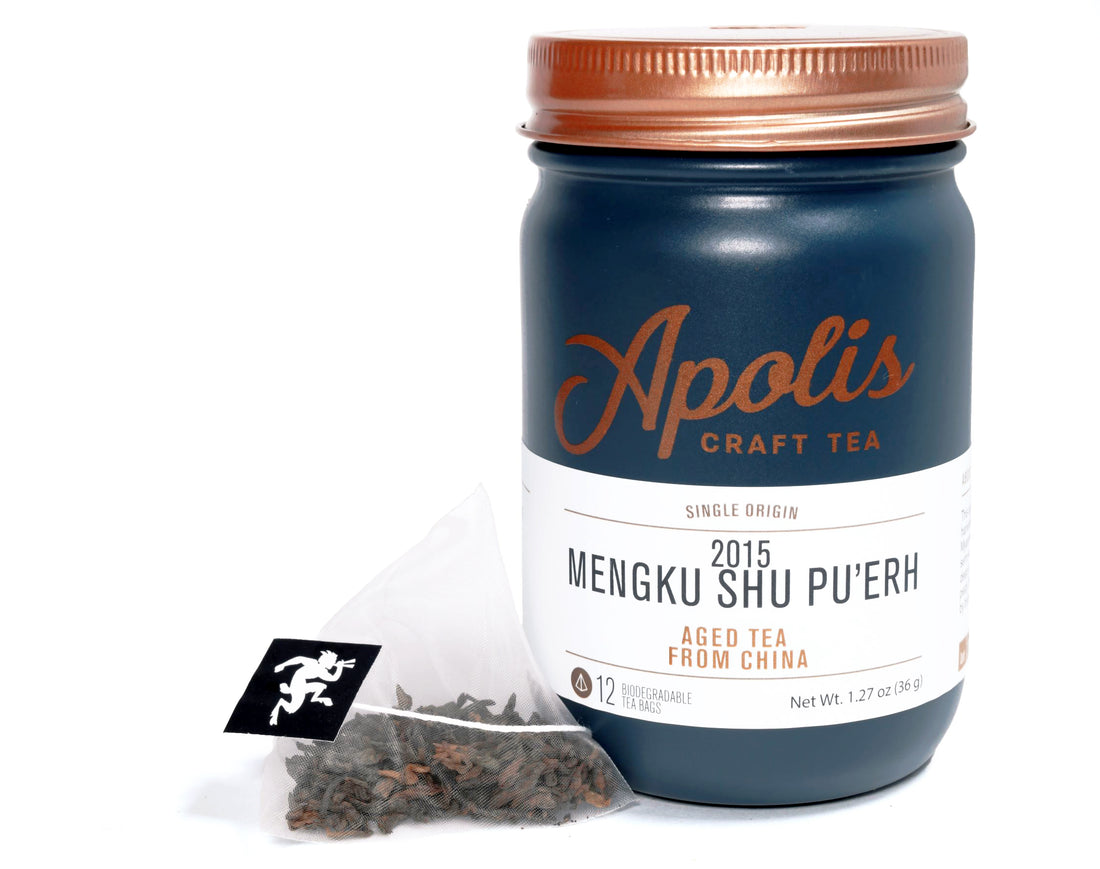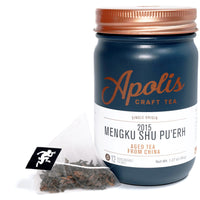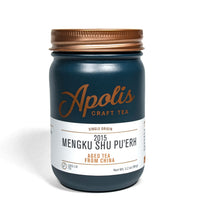 Leaf Origin:  Meng Ku, Yunnan, China
Factory:  Feng Qing, Yunnan, China
Flavor:  peat, cedar
Such a good pu'erh.  Harvested near the Myanmar border from a semi-wild Large Leaf varietal of C. Sinensis sinensis, this tea has the deep, rich body shu pu'erh are known for.  But this one also has a peaty flavor (think Scotch without the smoke) paired with bright notes of cedar.   Brew this tea as many as seven times. 
INGREDIENTS: aged tea

JARS: powder coated mason jar measure approximately 3" diameter and 5" tall.

CAFFEINE: High. Pu'erh teas typically range from 40-80 mg of caffeine per cup, similar to black teas. For comparison, coffee ranges from 80-120 mg per cup.
We offer discounts for bulk loose-leaf teas:  10% off at 10 pounds and 20% at chest quantities.  A chest of Mengku Shu Pu'erh 2015 contains 35 pounds of loose leaf tea. We are happy to packaged your tea in smaller bags upon request, but it will not receive a bulk discount.