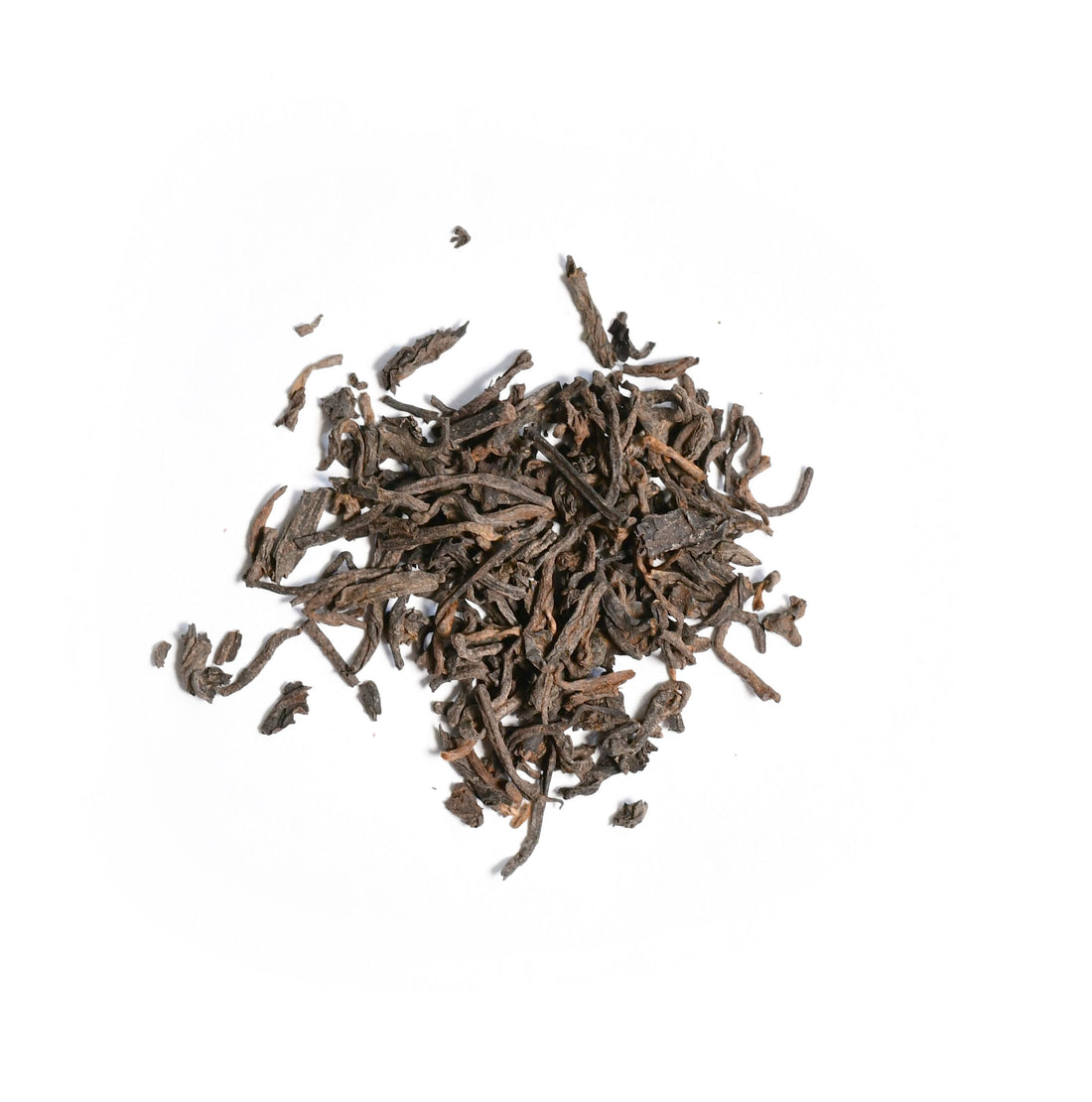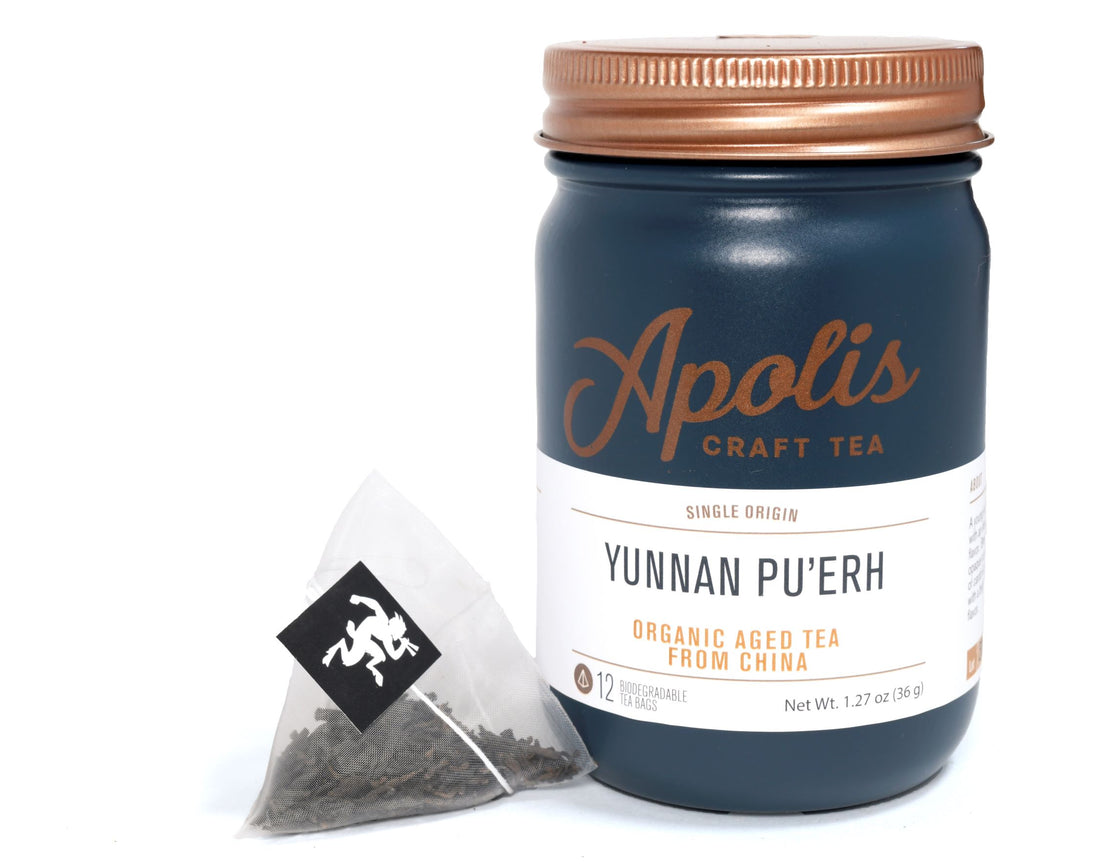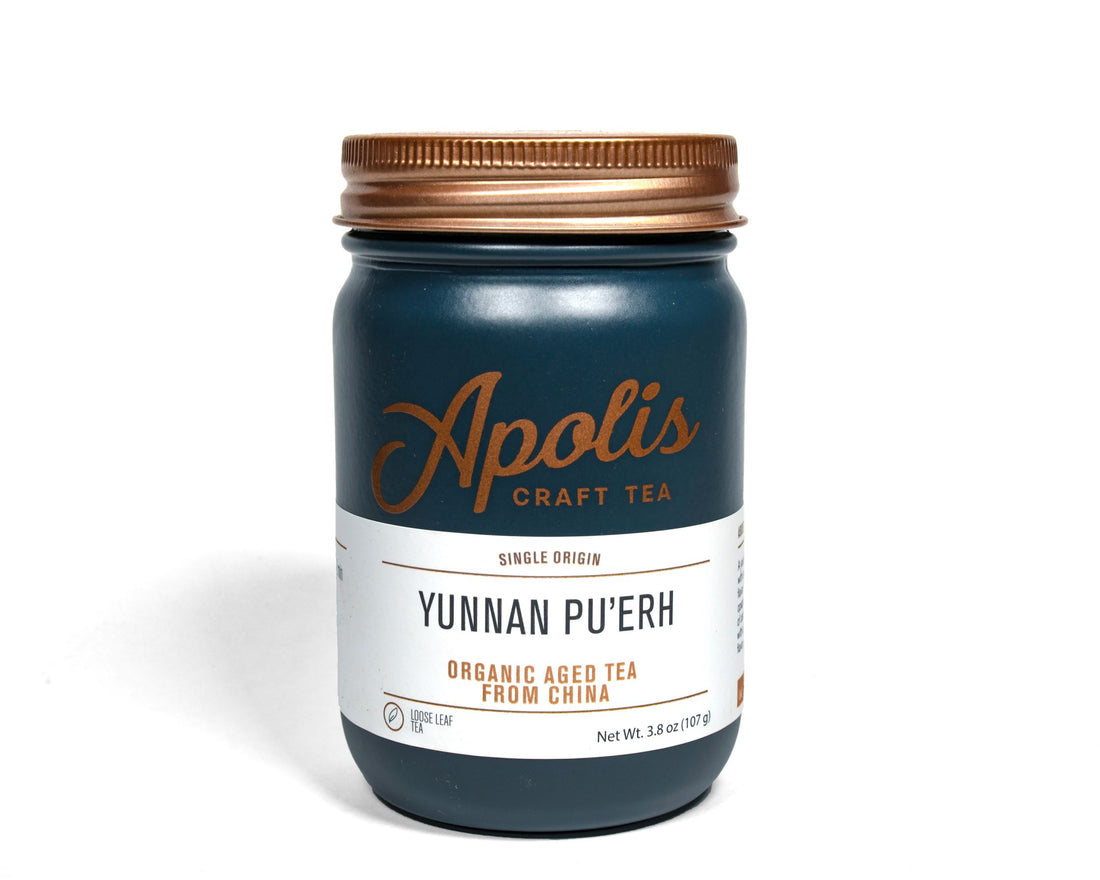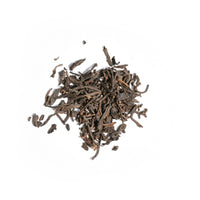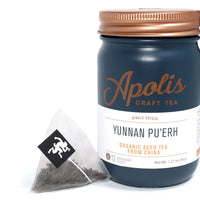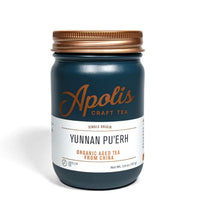 Origin:  Yunnan, China
Flavor:  earth, carob, wood
This young shu pu'erh is intensely earthy with notes of carob and cocoa.  It also has a bit of a bright woody flavor found in many Yunnan black teas (including ours).  The cup is completely opaque and almost black but it's so smooth you can drink it all day.  If you've never had a pu'erh before, this is tasty introduction.
INGREDIENTS: organic pu'erh (aged) tea

JARS: powder coated mason jar measure approximately 3" diameter and 5" tall.

CAFFEINE: High. Pu'erh teas typically range from 40-80 mg of caffeine per cup, similar to black teas. For comparison, coffee ranges from 80-120 mg per cup.
We offer discounts for bulk loose-leaf teas:  10% off at 10 pounds and 20% at chest quantities.  A chest of Yunnan Pu'erh Organic contains 35 pounds of loose leaf tea. We are happy to packaged your tea in smaller bags upon request, but it will not receive a bulk discount.